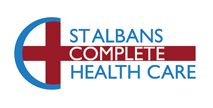 Welcome Dr Truong T Do – St Albans Complete Health Care is proud to announce that Dr Do is joining our team of GPs. Available from 15th December 2020 on Tuesdays and Thursdays by appointment. Dr Do will accept new patients.
To book an appointment, contact us on 9367 4648
Please bring your Medicare Card, Health Care Card or Pension Card, Private OSHC or OVHC Card and photo ID.